Maintenance for the week of April 3:
• PC/Mac: No NA megaserver maintenance – April 3
• PC/Mac: EU megaserver for maintenance – April 3, 8:00PM EDT (April 4, 00:00 UTC) – April 4, 10:00AM EDT (14:00 UTC)

[Trading] Guilds: Tamrizon, -lando, -bay & -scout - The guilds with a twist!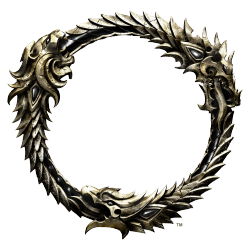 The Trading-Guilds - The guilds with a twist!!
Shopping without further obligations with the touch of PvE & PvP.
Nothing must! - But all is possible!
Original German Thread:
http://forums.elderscrollsonline.com/de/discussion/140020/pve-trading-gilden-tamrizon-lando-bay-scout-die-gilden-mit-dem-gewissen-etwas#latest
Why of this post? Tamrizon invites also now English players. Sry for my bad englisch :-)
Facts instead of empty promises!
Tamrilando and Tamrizon are one of the oldest trade Guild and is already from the outset in ESO.
Currently 1753 different players in 4 Tradingguilds (no overlap, ~23% english)
Our trade Guild Guild members have put together a weekly turnover of (from Tuesday to Tuesday 4:00):
Quickly. Relaxed. Stress arm.
Everyone plays as she want (informal games)
Funny it should be between individual players! Everyone treated his team-mates as she themselves would like to be treated. (golden rule)
A community of German-speaking players of all backgrounds that, together, want to spread actions and their goods in Tamriel.
In Tamrizon now english-speaking players, too!!!!!!!!!!!!!!!!!!
We want a Guild with minimal rules and 'Guild bureaucracy'.
No further obligations - have nothing! -All can!
No age limits / no level limits (anyone can join!) - the player of today, are the players of tomorrow!
Tamrizon current only veteran
We have founded our trade guilds, to the various players in ESO a way to offer to trade actively with other players.
Maintenance and development of social contacts between the players (if desired)-nothing is more important in a MMO to have as nice people on hand.
A large & regular turnover of all members of our trade guilds - lots of gold for each player.
Each motivated & active player (no matter which group), the interest (a) in an active trade has, (b) to a german/englisch player pool for the PvE & PvP groups search and (c) looking for a platform for social networking.
Through our large pool of German-speaking players, it is also not to be so hard even major organized groups on the legs.
Participation is voluntary and not mandatory
Anyone may search for groups and members of groups in Guild chat.
To achieve our goals, it is unfortunately necessary to lay down exclusion criteria.
Players who are inactive for more than 7 days in the guilds of Tamrizon and Tamrilando say offline be removed from the Guild. ( filing bodies [/ b]). Maximum offline time despite Member Info is 30 days. (Tamriscout & Tamribay = 10 days)

Players get after removing an InGame email, that you always can register, if they are again active games.
Players can give notice at any time within the framework of its Member note or an in-game email, you are temporarily offline due to RL situations (any kind).
Gold of Guild Bank is used exclusively to buy the Guild merchant.
Despite 3.5% revenue share of the Guild Bank to the sales totals, the Guild Bank is pleased from time to time small donations - 500 gold can help it self to acquire a public Guild merchant.
Only players that Eng's gorging themselves at the discretion of the management for the Guild (Guild Bank deposits, advertising, etc) get Bank access.
No long 'Guild bureaucracy'.
Each Member of the Guild of Tamriscout, Tamrilando & Tamribay may invite other players, in so far as is! This however does not apply thanks for understanding currently for Tamrizon, because of problems with "Spies"-
There's no long cover letter and sample times. We talk or write with people who would like to us, invite them and then you can see whether it fits or not. It fits great it is passtes not, then people end up without drama (after all no marriage is).
Or @Shissu InGame speak directly to - Alternatively you can speak to every other Member of the trade guilds.
Thank you for your short attention!
die Tradingguilds Tamrizon, Tamriando, Tamribay and Tamriscout!!!!!!!
Edited by Shissuru on August 11, 2015 11:38AM
LEGACY OF HEAVEN

- PvE, AvA, Sozial - Gilde

Homepage

:

www.united-hot.deKontakt / Anfragen

:

@Simur

,

@Golem20

,

@Bello

,

@Alphazicke

,

@Shissu

,

@Shokaja

und

Gründungsgilde

von

TAMRILANDO

,

TAMRIZON


Vollzählige Handelsgilden und Schwestergilden von Legacy of Heaven
Homepage: www.united-hot.de
Kontakt / Anfragen: @Shokaja, @Shissu oder die einzelnen Spieler der Handelsgilden

UNITED HEROES OF TAMRIEL - Gemeinsam Elder Scrolls Online bestreiten!
Gemeinsame Platform aller LoH-Gilden und ihren Freunden; Events; Guides; ...
Homepage: www.united-hot.de

sowie:
United Trading Enterprises (UTE) - Handelsgildenverbund / -Allianz
INFO: https://forums.elderscrollsonline.com/de/discussion/268207/ute-united-trading-enterprises-allianz