The issues related to Steam players logging in to the European PC/Mac megaserver have been resolved at this time. If you continue to experience difficulties at login, please restart your client. Thank you for your patience!

Maintenance for the week of April 6:
• PC/Mac: No maintenance – April 6

Vivec PC/NA "OFFICIAL" Discussion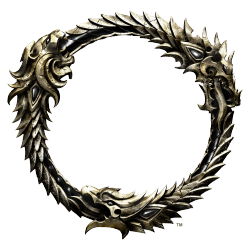 Wondering why I hadn't seen this thread yet, I'm surprised one isn't actively written on an existing one either as there would be a lot of free time to make posts on how you "packed" up some scrubs whilst you were stacking on crown.

Had a good time getting outplayed by zergs in vivec yesterday. My question is why doesn't the pop just split to the other cp campaign to allow two* 75% full campaigns. As it is, vivec is the last life boat of the sinking ship that is eso pvp. So let's debate it here on the forums, the last form of ESO pvp that is lag and load screen free.
Edited by A_G_G_R_O on December 5, 2017 11:33PM