Maintenance for the week of January 21:
• [COMPLETE] PC/Mac: NA and EU for maintenance – January 22, 6:00AM EST (11:00 UTC) - 09:00AM EST (14:00 UTC)
• [COMPLETE] Xbox One: NA and EU megaservers for maintenance – January 22, 6:00AM EST (11:00 UTC) - 09:00AM EST (14:00 UTC)
• [COMPLETE] PlayStation®4: NA and EU megaservers for maintenance – January 22, 6:00AM EST (11:00 UTC) - 09:00AM EST (14:00 UTC)
Guardians of Equality - Social LGBT Friendly Guild Is Recruiting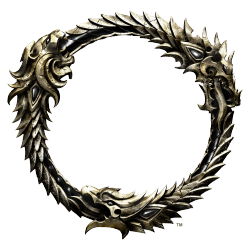 Heya people.

Guardians of Equality is a new LGBT friendly guild.
Are you looking for a nice guild to chat and hang out in, while being yourself?
Then this is the guild for you. We accept all factions, races, genders and orientations.
And new/returning/veteran ESO players. Everyone is welcome.

A few ground rules.

Be mature and civil to one another.
Don't cause drama.
This isn't a dating guild.
And we are no substitute therapists.

And the most important rules.

Have fun!
Meet new friends and hang out.

In the meantime. Tell us a bit about yourself?
How long have you been playing, what do you enjoy most.
And what's your preferred gender pronoun?
Hope to see ya in the guild soon!