Maintenance for the week of June 17:
• PC/Mac: NA and EU megaservers for patch maintenance – June 17, 4:00AM EDT (8:00 UTC) – 8:00AM EDT (12:00 UTC)
• ESO Store and Account System for maintenance – June 17, 10:00AM EDT (14:00 UTC) – 12:00PM EDT (16:00 UTC)
• Xbox One: NA and EU megaservers for patch maintenance – June 19, 6:00AM EDT (10:00 UTC) – 10:00AM EDT (14:00 UTC)
• PlayStation®4: NA and EU megaservers for patch maintenance – June 19, 6:00AM EDT (10:00 UTC) – 12:00PM EDT (16:00 UTC)

LF Help with Shooting Star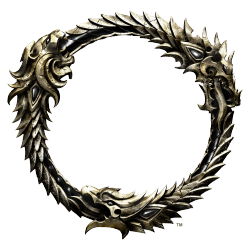 So I finally got Shooting Star after spending hours upon hours of finding lorebooks. Now that I have it I can't seem to figure out when to use it properly. I usually run in groups between 12-20 people in my PVP guild. I know I can ask them but the forums have been extremely helpful as I have been getting more into PVP. Below are my current bars: Destro/Destro (I know people suggest resto for that ult but I am loving my Destruction Mastery/Shacklebreaker/Domi gear set up)

Haunting Curse - Mages Wrath - Crystal Frags - Crushing Shock - Hardened Ward - Shooting Star
Dark Conversion - Streak - Power Surge - Boundless Storm - Harness Magicka - Overload
Overload Bar: Rapids - Mines - Streak - Rune Prison - Boundless Storm - Hardened Ward

**Overload bar is mainly used for defense and when traveling to keeps. I would rather keep this the way it is as I become more experienced in PVP however if you think it would be of great help to change it I will accept any advice.

Again, I am not very experienced but my survivability and burst is good. I just want to help my group more with my ultimate. I can change that overload bar to Negate/Destro Ult if it really would be of more help to my group.

Thanks for any suggestions/guidance/advice, I really do appreciate it and learn from it.
Pocket Aces 13 -Xbox NA
509cp
A Single Nut Lvl 50 StamDK
Lets Get HighElf Lvl 50 MagSorc