Maintenance for the week of May 17:
• [EXTENDED] PC/Mac: NA and EU megaservers for maintenance – May 17, 4:00AM EDT (8:00 UTC) - 3:00PM EDT (19:00 UTC)
• [COMPLETE] Xbox One: NA and EU megaservers for maintenance – May 17, 4:00AM EDT (8:00 UTC) - 12:00PM EDT (16:00 UTC)
• [COMPLETE] PlayStation®4: NA and EU megaservers for maintenance – May 17, 4:00AM EDT (8:00 UTC) - 12:00PM EDT (16:00 UTC)
• [EXTENDED] ESO Store and Account System for maintenance – May 17, 4:00AM EDT (8:00 UTC) - 3:00PM EDT (19:00 UTC)
Long lost lore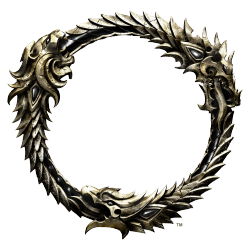 I posted this in the players helping players section also looking for help on this.
I beat the monsters and was sent to davon
s watch to talk to Valaste. I did and summoned Shalidor. Talked to him and got to the point I was to enter a port he was to make and I had to leave the game. Now when I return the circle is still lit but no shalidor or valeste. Have I lost this quest? I barely got through it to this point.