Maintenance for the week of June 5:
• Xbox: NA and EU megaservers for maintenance – June 7, 6:00AM EDT (10:00 UTC) - 9:00AM EDT (13:00 UTC)
• PlayStation®: NA and EU megaservers for maintenance – June 7, 6:00AM EDT (10:00 UTC) - 9:00AM EDT (13:00 UTC)
• ESO Store and Account System for maintenance – June 7, 8:00AM EDT (12:00 UTC) - 12:00PM EDT (16:00 UTC)
[Xbox NA] Total Immortal - DC - PvP Guild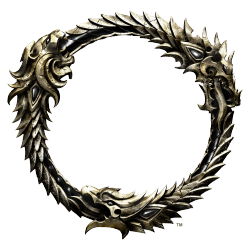 Hey all!

Total Immortal is a Daggerfall Covenant based PvP guild looking for new members. We currently PvP in the non champion point campaign, Almalexia. We are currently looking for active PvPers who want to farm ap or just have some fun. As a bonus, we have a guild trader with no dues needed!

If you're interested to join please state:
- Your current level
- The class you play

And message I Dc I Insanity for any questions or for a guild invite.


Thank you!
Edited by IDcI_Insanity on July 7, 2017 4:28PM