Maintenance for the week of January 27:
• PC/Mac: NA and EU megaservers for patch maintenance – January 27, 4:00AM EST (9:00 UTC) - 8:00AM EST (13:00 UTC)
• ESO Website for maintenance – January 27, 1:00PM EST (18:00 UTC) - 4:00PM EST (21:00 UTC)

Knights of the Nine in ESO?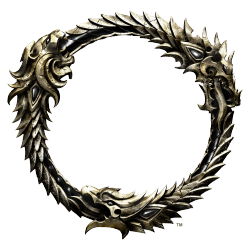 Hi everyone!
I will hereby lay nut just a suggestion but a claim that you can see the Knight of Nine in Cyrodiil.
In this day and age of course named Knights of the Nine hence Talos ain't alive yet.
In a location in Cyrodiil called the abbey of the eight that I'm pretty sure actually becomes priory of the nine later on when Talos achieves divinehood.
The guards there are also called Knights of the Eight.
I'm very curious if this could be confirmed somehow?