Maintenance for the week of January 25:
• PC/Mac: No maintenance – January 25
• PC/Mac: NA and EU megaservers for patch maintenance – January 26, 4:00AM EST (9:00 UTC) - 9:00AM EST (14:00 UTC)
• ESO Store and Account System for maintenance – January 26, 2:00PM EST (19:00 UTC) - 6:00PM EST (23:00 UTC)
• Xbox One: NA and EU megaservers for patch maintenance– January 27, 4:00AM EST (9:00 UTC) - 8:00AM EST (13:00 UTC)
• PlayStation®4: NA and EU megaservers for patch maintenance – January 27, 4:00AM EST (9:00 UTC) - 8:00AM EST (13:00 UTC)
what to do with writ voucher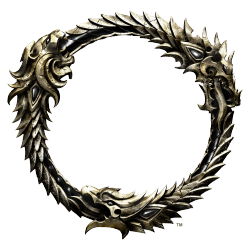 Sorry I'm new to the game, but apparently I'm a master provisioner.
(it just happend, I like cooking)
When I turned in my latest writ, I received (among other things) a writ voucher. What can I do with it or how can I spent it?
Is it worth it to pursue this further?
This one likes to play.....