Why?
I'm playing on a 5K iMac M395 but I'm posting it here because I assume no one goes to the Mac forum...
How is it possible to achieve the fps he's getting in this video?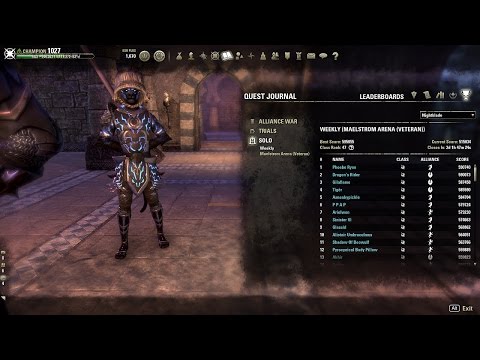 https://youtu.be/nVFYPJW-aa8
I understand the Mac isn't a gaming machine but every other game has run well. It's only ESO that runs terribly
I generally get 60 fps, ~50 in fights and ~50 in cities sometimes dropping down to the 40s.
But I will never get above 60 even looking at the sky or in an empty room.
Gaming on 2048x1152 resolution. How can I get my resolution to go above 60 fps? Has anyone with a Mac ever achieved higher than 60 fps? Any help is appreciated.
Edited by Betsararie on April 1, 2017 11:11PM