Maintenance for the week of June 17:
· [COMPLETE] PC/Mac: NA and EU megaservers for patch maintenance – June 17, 4:00AM EDT (8:00 UTC) – 8:00AM EDT (12:00 UTC)
· [COMPLETE] ESO Store and Account System for maintenance – June 17, 10:00AM EDT (14:00 UTC) – 12:00PM EDT (16:00 UTC)
· Xbox One: NA and EU megaservers for patch maintenance – June 19, 6:00AM EDT (10:00 UTC) – 10:00AM EDT (14:00 UTC)
· PlayStation®4: NA and EU megaservers for patch maintenance – June 19, 6:00AM EDT (10:00 UTC) – 12:00PM EDT (16:00 UTC)
Can't login on my main character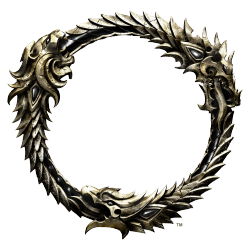 Hello,
I haven't been able to login on my main character today. Everytime I try the game freezes and I get disconnected from the server. However, it happens only with one character on the account, the others are able to enter the game normally.

The stuck character has been logged out on Imperial Ciity, and it is AD.

Any thoughts on why this might be happenning?