Maintenance for the week of June 17:
· [COMPLETE] Xbox One: NA and EU megaservers for patch maintenance – June 19, 6:00AM EDT (10:00 UTC) – 10:00AM EDT (14:00 UTC)
· [COMPLETE] PlayStation®4: NA and EU megaservers for patch maintenance – June 19, 6:00AM EDT (10:00 UTC) – 12:00PM EDT (16:00 UTC)
The issues related to logging in to the European PlayStation®4 megaserver have been resolved at this time. If you continue to experience difficulties at login, please restart your client. Thank you for your patience!
Treasure Hunter Perk IS NOT WORKING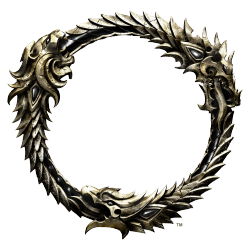 A month or two ago I finally got enough Champ points to get the treasure hunter perk so I took my treasure maps to Cyrodiil and the first 2 treasure chests I opened were the worst I had ever opened. I had opened about 30 before that. I reported the problem to help and it was eventually referred to another department and I never heard anything since. Today I opened 4 chests in Cyrodiil 2 simple and 2 intermediate and all I got with a treasure hunter perk was gold and 1 green item in each. Happy I had the perk because it would have been worse? My map chests were similarly disappointing.

I am now totally convinced the Treasure Hunter Perk does not work as described (ESO false representation?) and that Zenimax refuses to acknowledge it and notify other gamers. I would like to notify other gamers. AND SHAME ON ZENIMAX FOR NOT ACKOWLEDGING AND FIXING PROBLEMS. Sort of reminds me of a bad grocery store. You know the people working there are good people but you also know they are poorly led. WHERE IS MANAGEMENT?????

Zenimax please correct me if I am wrong and PLEASE NOTIFY GAMERS or take away the perk until you can get it working. If it doesnt work take it out PLEASE.