Maintenance for the week of April 22:
• [COMPLETE] PC/Mac: NA and EU for maintenance – April 24, 4:00AM EDT (8:00 UTC) – 8:00AM EDT (12:00 UTC)
• [COMPLETE] PlayStation®4: NA and EU megaservers for maintenance – April 24, 4:00AM EDT (8:00 UTC) – 8:00AM EDT (12:00 UTC)
• [COMPLETE] Xbox One: NA and EU megaservers for maintenance – April 24, 4:00AM EDT (8:00 UTC) – 12:00PM EDT (16:00 UTC)
Light Armor Trait question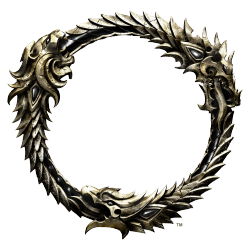 I'm about to craft my first set of CP160 gear which will be a light armor Julianos set. I was wondering what would be a good trait to use for this light armor.

This is for a sorcerer, mostly DPS. I have enchanting maxed out so I will be putting gold enchants on all pieces.

Would you recommend Infused, Divines, something else?

Also, any suggestions for a second armor/weapon set to supplement would be appreciated.

Thank you in advance for the help.