Maintenance for the week of June 17:
· [COMPLETE] PC/Mac: NA and EU megaservers for patch maintenance – June 17, 4:00AM EDT (8:00 UTC) – 8:00AM EDT (12:00 UTC)
· [COMPLETE] ESO Store and Account System for maintenance – June 17, 10:00AM EDT (14:00 UTC) – 12:00PM EDT (16:00 UTC)
· Xbox One: NA and EU megaservers for patch maintenance – June 19, 6:00AM EDT (10:00 UTC) – 10:00AM EDT (14:00 UTC)
· PlayStation®4: NA and EU megaservers for patch maintenance – June 19, 6:00AM EDT (10:00 UTC) – 12:00PM EDT (16:00 UTC)
A couple of leveling/game questions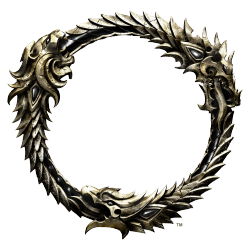 Hey i don't know if this is the best place to post this, and if this is not the right place i apologize in advance. I played ESO since launch and until around the first dlc's release. i recently join the game again and wanted to level a new character to v16. i have already done all the main quest line with a different character so i just want to speed level my new character. i tried to look a bunch of guides but none of them seem to be up to date. I wanted to know with all the recent changes i do not know what the best way to level is. So my questions are:

1. Where and what is the fastest way to level from 1-50
2. Where and what is the faster way to level from v1-v16
3. I know that before the dlcs pretty much the only decently fast way to level was grinding if that is still the case do i need the dlcs in order to get to the most efficent grinding place assuming that grinding is still the"best" (fastest) way out there.
4. My last questions is that i fear as if this game does not have much content for pve and V16. again a i dont know to much about it so in your opinion do you think that the game has enough to offer for a pve mainly player at v16?

I know some of these questions could be based on opinion and i just want to let you guys know that i am here to hear people opinion so i want to hear if honest opinion if you don't mind.

Thank you and have a nice day!