Maintenance for the week of June 5:
• Xbox: NA and EU megaservers for maintenance – June 7, 6:00AM EDT (10:00 UTC) - 9:00AM EDT (13:00 UTC)
• PlayStation®: NA and EU megaservers for maintenance – June 7, 6:00AM EDT (10:00 UTC) - 9:00AM EDT (13:00 UTC)
• ESO Store and Account System for maintenance – June 7, 8:00AM EDT (12:00 UTC) - 12:00PM EDT (16:00 UTC)
Looking to join military Guild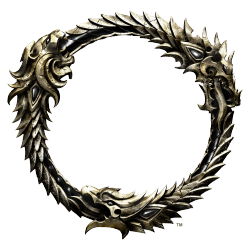 Im looking to join a EbonHeart Guild that follows a strict rank structure, runs a tite PvP Group that follows command, also a PvE Group to help with quests and train skills.

im lvl 32 class is a Nord I use mostly two handed with a bow as back up. im a United states Veteran. my age is 24.

the Guild must be EbonHeart or have a Branch in EbonHeart but would like it to be strictly EbonHeart.

contact me on the forums here or leave a comment so I can view your guild and talk to you more about your guild before I join.