Maintenance for the week of June 17:
· [COMPLETE] Xbox One: NA and EU megaservers for patch maintenance – June 19, 6:00AM EDT (10:00 UTC) – 10:00AM EDT (14:00 UTC)
· [COMPLETE] PlayStation®4: NA and EU megaservers for patch maintenance – June 19, 6:00AM EDT (10:00 UTC) – 12:00PM EDT (16:00 UTC)
The issues related to logging in to the European PlayStation®4 megaserver have been resolved at this time. If you continue to experience difficulties at login, please restart your client. Thank you for your patience!
LF Guild - Returning Player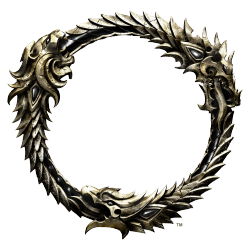 Hello guys & gals,
I'm returning from about a 2-3 month hiatus from playing destiny / fallout 4. I had 5 guilds but I'm going to be leaving 3 of them as they appeared to have died out in my absence. I'm also going to start a new character on the EP side. I play NA Xbox One. I have a vet 16 with DC, around 180-190 champion points(ton of rested enlightenment I need to go through still to get me caught up). I've still got about $400k in the bank and around 65k telvar stones. I am mostly a PvP player but will be looking to do PvE with my new character until I'm leveled and geared. I am interested in guilds with a trader and I have always been one of the top donation givers in my guilds. I'm not looking for any handouts or power leveling as I got to vet 16 before the XP adjustments were made and I know how to level and gear without any help. I'm really just interested in an active group with an active chat to find groups for daily dungeons and just to have people to talk to while I grind out my new guy. My gamer tag is Esbenshade. Feel free to msg me on here or on Xbox live. I hope to hear from you guys soon. Thanks.