Maintenance for the week of March 27:
• PC/Mac: NA and EU megaservers for patch maintenance – March 27, 4:00AM EDT (8:00 UTC) - 9:00AM EDT (13:00 UTC)
• Xbox: NA and EU megaservers for patch maintenance – March 28, 6:00AM EDT (10:00 UTC) - 12:00PM EDT (16:00 UTC)
• PlayStation®: NA and EU megaservers for patch maintenance – March 28, 6:00AM EDT (10:00 UTC) - 12:00PM EDT (16:00 UTC)

[BUG] Bugged quests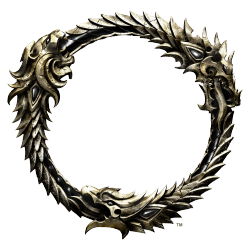 OK so to start out I should probably state I am a bit of a completionist. So I have basically done every quest delve and dungeon for all the zones for each faction and like most people I used addons to show me where everything is. Mostly so I'm not running around like a headless chook and can plan things out to reduce time spent playing. Anyway I came across 4 quests that appear to be bugged. But I can't decide if this was because of decisions I made in game that might have lead to other quests or if they are bugged. But for all 4 the npc is either not there or not giving the quest. The 4 quests are;

[To Auridon]
Razam Dar

[Destroying the Dark Witnesses]
Wyress Delphique

[Sunken Knowledge]
Herald Kixathi

[Honrich Tower]
Netapatuu.

So if anyone could help me out with this I would love to know what the go is. Because its frustrating me not being able to get 100% completion for those zones.