Maintenance for the week of June 17:
· [COMPLETE] PC/Mac: NA and EU megaservers for patch maintenance – June 17, 4:00AM EDT (8:00 UTC) – 8:00AM EDT (12:00 UTC)
· [COMPLETE] ESO Store and Account System for maintenance – June 17, 10:00AM EDT (14:00 UTC) – 12:00PM EDT (16:00 UTC)
· Xbox One: NA and EU megaservers for patch maintenance – June 19, 6:00AM EDT (10:00 UTC) – 10:00AM EDT (14:00 UTC)
· PlayStation®4: NA and EU megaservers for patch maintenance – June 19, 6:00AM EDT (10:00 UTC) – 12:00PM EDT (16:00 UTC)
New Guild started called Unstable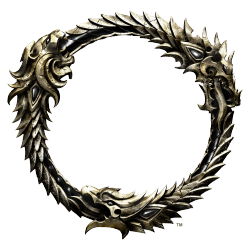 Looking for new members for now to build up ranks then to pvp with.
The moto: Fast to draw but made of light, guess what am i when its time to fight?

If you would like to joined feel free to message me or add me: Gtag is sparkeddev

As it stands im the only one in the guild but i do plan to start inviting more people.
Also pvp will be live streamed on twitch or just normal game play of us hanging out.
Edited by Sparked on December 26, 2015 9:52AM