Maintenance for the week of June 17:
· [COMPLETE] Xbox One: NA and EU megaservers for patch maintenance – June 19, 6:00AM EDT (10:00 UTC) – 10:00AM EDT (14:00 UTC)
· [COMPLETE] PlayStation®4: NA and EU megaservers for patch maintenance – June 19, 6:00AM EDT (10:00 UTC) – 12:00PM EDT (16:00 UTC)
The issues related to logging in to the European PlayStation®4 megaserver have been resolved at this time. If you continue to experience difficulties at login, please restart your client. Thank you for your patience!
Ebonheart pact guild now recruiting!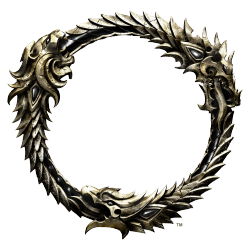 Brothers of the broken blade is a new guild, EH pact mainly. We are looking to build from the ground up with cool people we can all get along with. XB1, We are a mature clan. We walk the line between hardcore and casual gamers. We are friendly and easy going, and are looking for people to build a brotherhood with. PvP, PvE, etc… We dabble in everything the game has to offer. Wether you are a vet or a beginner we don't care. We judge recruits based on personality not gear and experience. We love helping others, and also more importantly learning from others. We are looking to build an army of like minded individuals to joke around and enjoy the game with, and more importantly form a bond with. If you are looking for a clan to benefit only yourself this isn't the place. We are looking for members to share an adventure with across tamriel, who can become our shield brothers or shield sisters. The people are what makes games worth playing. If you want to get a feel for us just pm THEMASTA21090 and we can log a little time together, and remember a broken blade is never worthless.