Maintenance for the week of September 25:
• No PC/Mac maintenance – September 25
• PC/Mac: North American and European megaservers for maintenance – September 27, 6:00AM EDT (10:00 UTC)
• Xbox One: North American and European megaservers for maintenance – September 27, 6:00AM EDT (10:00 UTC)
• PlayStation®4: North American and European megaservers for maintenance – September 27, 6:00AM EDT (10:00 UTC)
Skill Points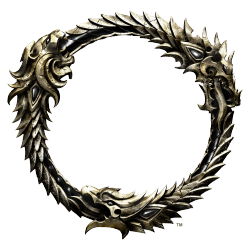 This isn't a question it is to help all players.

So I have seen a LOT of questions about # of skill points and how many we get and stuff. Most if not all know its 300+ I think the final number was 320. I went on ESOHEAD.com just to see what I could do with 300 points and……..

Let me tell you its a LOT. (When I say Maxed Out Im including passives as well)


Maxed out all 3 class skill lines
Maxed out racials
Maxed out 3 crafts(except for keen eye)
Maxed out out 4 Weapons
Maxed out 2 Amor sets
Maxed out a PVP line(support)
Maxed out Vampire
Maxed out Fighters Guild

300 Skill points when your placing points "cautiously" You will probably find that you have WAY more than you need to make various builds throughout the game.

Edited by Shaun98ca2 on April 3, 2014 3:23AM