Maintenance for the week of October 2:
• PC/Mac: NA and EU megaservers for patch maintenance – October 2, 4:00AM EDT (8:00 UTC) - 9:00AM EDT (13:00 UTC)
• ESO Store and Account System for maintenance – October 3, 9:00AM EDT (13:00 UTC) - 12:00PM EDT (16:00 UTC)
• Xbox: NA and EU megaservers for patch maintenance – October 4, 6:00AM EDT (10:00 UTC) - 12:00PM EDT (16:00 UTC)
• PlayStation®: NA and EU megaservers for patch maintenance – October 4, 6:00AM EDT (10:00 UTC) - 12:00PM EDT (16:00 UTC)
Not Receiving Access Code for Login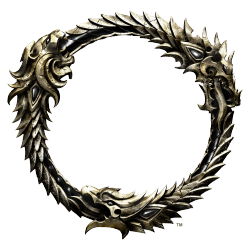 as I peruse this forum I notice that this has been a problem for years, and still codes are not getting emailed? I download the windows client from my account page because I'm trying to move away from Steam but I literally can't login. It says I am using a different device (not even true) and that they will email me this code. Well, I never ever receive the code, which is pretty baffling to me. The game says to wait an entire day before retrying, yet the support page says 10 minutes:
https://help.elderscrollsonline.com/app/answers/detail/a_id/8724/kw/no access code
. What's up with this discrepancy? I'm more focused on getting my game working personally but as I wait for the support agent I can't help but question what is going on here? Like if I'm currently logged into the browser shouldn't the client be able to verify that I am the owner of the account? My IP has not changed so why do I need to do this in the first place? Why does the game tell you to wait such a ludicrous amount of time before retrying? Why are the emails still not being sent? How do you mess that up?