Maintenance for the week of November 27:
· [COMPLETE] NA megaservers for maintenance – November 28, 4:00AM EST (9:00 UTC) - 6:00PM EST (23:00 UTC)
· [COMPLETE] EU megaservers for maintenance – November 28, 9:00 UTC (4:00AM EST) - 23:00 UTC (6:00PM EST)
The maintenance is complete, and the PTS is now available.
Heavy attacks still bugged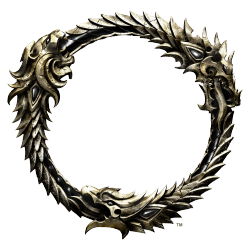 This is a reminder that heavy attack weaving for us tanks is still broken. We can't bash while holding block drop it and get a heavy in without standing still. We have not heard word from this issue since it was suppose to be fixed awhile ago. I know that fix was done lead to the other block issues I just want to I know where are we on this issue as we are getting closer to a year since I originally reported the issue. When the patch got reverted it introduced this issue after it being fixed. I was hoping this patch being worked on would introduce a permanent fix so far I have not seen it mentioned in the notes. This issue has haunted us tanks for the past year hurting sustain as we can't get heavy attacks in between attacks as effectively as we used to. Here's a link to the original forum I posted about this where many still await a fix for this issue. I have tagged
@Zos_kevin
many times trying to regain the intention for this issue in that forum which never got a response. I know the forums are a busy highway we still should not be letting game altering bugs effect and turn off a already scarce sector of this great community.
https://forums.elderscrollsonline.com/en/discussion/601705/buggy-heavy-attacks#latest
Edited by Psiion on February 25, 2023 2:18AM