Heya!
My guildies and I ran into a problem while trying to complete the world boss: "Glemyos Wildhorn", located in Faun Falls. Despite all of us being in the area, when one of us looted a quest object once, it would no longer be available to be looted again.
It would have been impossible for any of us to complete this world boss quest if it weren't for one of our guildies who decided to give up his ability to complete his own quest for the rest of us. He continuously abandoned his quest so that we could re-share it and he could loot one quest object per re-share. Fortunately, because his act of looting a quest object counted for the rest of us, we were able to repeat this notion until all of us, save for himself, had 3/3 quest objects collected.
I will include a link to an unlisted video that documents the entire experience to further showcase this dilemma: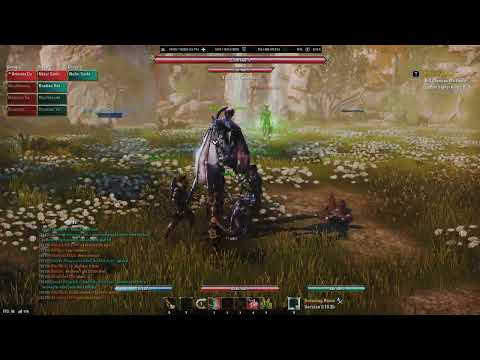 https://youtu.be/RS9SPWrTJCU
I've also been informed that other world bosses have been bugging out for my other guildies as well. Supposedly, the quest that requires you to kill the Eldertide Theurges (edit: occasionally*) does not provide credit upon their defeat.
If anyone reading this thread has noticed other issues with this boss or any other world bosses, feel free to share your experiences below!
Edited by Arttea on June 9, 2022 8:47PM