Maintenance for the week of October 2:
• PC/Mac: NA and EU megaservers for patch maintenance – October 2, 4:00AM EDT (8:00 UTC) - 9:00AM EDT (13:00 UTC)
• ESO Store and Account System for maintenance – October 3, 9:00AM EDT (13:00 UTC) - 12:00PM EDT (16:00 UTC)
• Xbox: NA and EU megaservers for patch maintenance – October 4, 6:00AM EDT (10:00 UTC) - 12:00PM EDT (16:00 UTC)
• PlayStation®: NA and EU megaservers for patch maintenance – October 4, 6:00AM EDT (10:00 UTC) - 12:00PM EDT (16:00 UTC)
Game Registration Code problem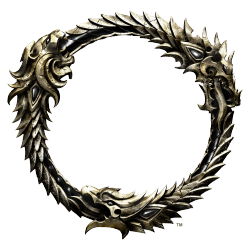 I received a code to redeem. When I go to my account page on the web site after logging in (I am a valid eso plus customer) I am being asked for my Game Registration Code...

1. I see no Game Registration Code anywhere. I did find the code that I used for the initial installation (that was a promo code) but it is not accepted, and I was not given another code when I switched from the promo to the eso plus account.
2. Your support system sends me off to the billing page where I do see a lot of codes...at least one per billing cycle but no Game Registration Code and the codes that are shown on the billing page are not accepted as Game Registration Codes.
3. In the forum, people were told once they login (thereby showing they are legitimate), there is no need for the Game Registration Code and they should just add the code to be redeemed. However, that doesn't work here, the code is not accepted.

I tried to open a ticket but for the category where this would go, I am told to enter a game registration code...really?...the whole ticket system is geared to discourage people to ever use it. I bet the people who invented the zos ticket system never once used it, but this is just a remark on the side and has nothing to do with the actual problem.