Maintenance for the week of March 20:
• PC/Mac: No maintenance – March 20
• Xbox: NA and EU megaservers for maintenance – March 22, 6:00AM EDT (10:00 UTC) - 10:00AM EDT (14:00 UTC)
• PlayStation®: NA and EU megaservers for maintenance – March 22, 6:00AM EDT (10:00 UTC) - 10:00AM EDT (14:00 UTC)

Dark Convergence trolls running rampant in cyrodiil because set pulls from way outside set range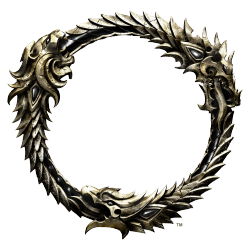 Please ZOS, please, I'm begging you. Please do something about Dark Convergence. If you can't fix it, remove it from the game entirely. If you can't make the set obey the rules you've set forth for the set, then you have to remove it from the game.

There is a rash of DC trolls out there who run around keeps using their DC set to purposefully pull people out of keeps, off the third floor and off their siege. They know the set does not perform as intended so they run around exploiting people all over the place as their main in game activity.

Dark Convergence and ZOS have created a rash of Dark Convergence trolls in cyrodiil who just run around trolling everyone all day and night with their toxic troll set.

This is a real problem ZOS.

If you can't make the set perform as the tool tip says it does please remove the set from the game. Every time the set procs it's an undeniable reminder of how wildly the current ESO devs can miss their mark.