Maintenance for the week of October 2:
• [COMPLETE] PC/Mac: NA and EU megaservers for patch maintenance – October 2, 4:00AM EDT (8:00 UTC) - 9:00AM EDT (13:00 UTC)
• ESO Store and Account System for maintenance – October 3, 9:00AM EDT (13:00 UTC) - 12:00PM EDT (16:00 UTC)
• Xbox: NA and EU megaservers for patch maintenance – October 4, 6:00AM EDT (10:00 UTC) - 12:00PM EDT (16:00 UTC)
• PlayStation®: NA and EU megaservers for patch maintenance – October 4, 6:00AM EDT (10:00 UTC) - 12:00PM EDT (16:00 UTC)
Houseguest Nodes Need Emote Assignment
Just another thing to cycle through like walk speed. Let us cycle through the emotes we've unlocked or better yet hold the button input to open a menu listing them and assign it to the node. Like the mockup image below: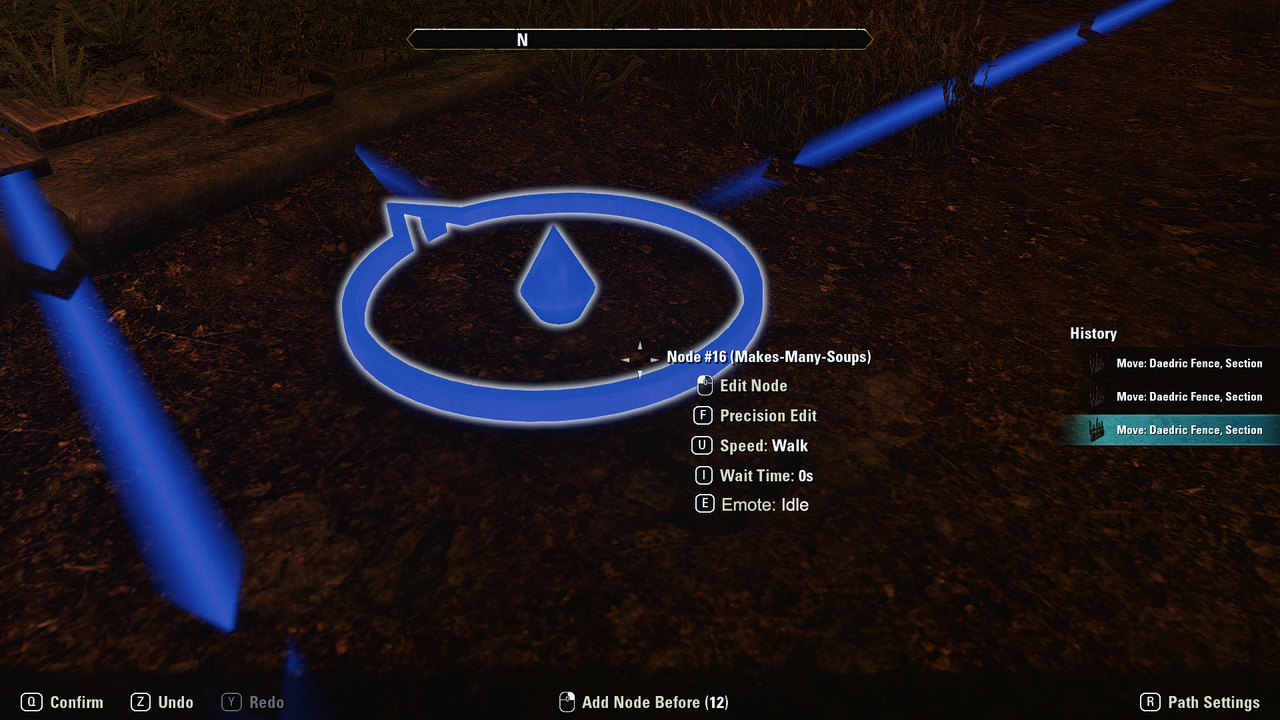 Limit the emotes that would actually apply to the node. Obviously a mount or non-combat pet can't perform a dance (Although I would love it if they could).
But we should be able to cycle through their various idles.
This is a feature that would take houseguests to the next level. I can have my cook actually use those cool new emotes you sold me a few weeks ago. Make them look like they are salting the meat or threatening another houseguest with a rolling pin.
Or have a guest hammer at a wall (Fallout 4 Sanctuary Vibes all over again).
Thank you for coming to my TED Talk.