Maintenance for the week of October 3:
• [COMPLETE] PC/Mac: NA and EU megaservers for patch maintenance – October 3, 4:00AM EDT (8:00 UTC) - 9:00AM EDT (13:00 UTC)
• Xbox: NA and EU megaservers for patch maintenance – October 5, 6:00AM EDT (10:00 UTC) - 11:00AM EDT (15:00 UTC)
• PlayStation®: NA and EU megaservers for patch maintenance – October 5, 6:00AM EDT (10:00 UTC) - 11:00AM EDT (15:00 UTC)
Please allow groups into BGs again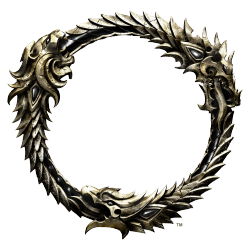 Topic covers how I feel, do I think it'll matter? Nope

I play BG's primarily solo so I get why people want to complain about playing against teams but my response is just get better. I'm by no means great at this game but I can hold my own and still have fun.

Reason I want to allow groups is because it's fun to coordinate with my team, build strats, and honestly just play with friends. Really sucks to have to tell my friends who just joined the game about all this fun I used to have before people cried so much they took something away.