Maintenance for the week of September 21
• ESO Website for maintenance – September 24th, 11:00AM EDT (15:00 UTC) – 3:00PM EDT (19:00 UTC)
• ESO Store and Account System for maintenance – September 24th, 11:00AM EDT (15:00 UTC) – 3:00PM EDT (19:00 UTC)

Guild Vendor Failure - Finding a Legion Zero Style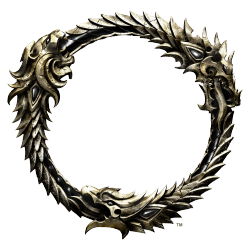 ZoS at least needs to add the ability to search the entire server for sellers of a given item. I spent a fair bit of time going to a bunch of vendors this weekend on the PS4 EU server and could not find the final 4 items I needed.

Anyone who claims the guild vendor system is just great is missing how hard it is to find specific items on consoles, since no addon provides the details.

If you want to have this system, at least make it possible to know which guild vendors to go to. Yeah, they may sell out before you get there, but at least you could look and have some chance of finding the thing you are looking for instead of the complete crap shoot it is now!
PS4