Maintenance for the week of October 3:
• [COMPLETE] PC/Mac: NA and EU megaservers for patch maintenance – October 3, 4:00AM EDT (8:00 UTC) - 9:00AM EDT (13:00 UTC)
• Xbox: NA and EU megaservers for patch maintenance – October 5, 6:00AM EDT (10:00 UTC) - 11:00AM EDT (15:00 UTC)
• PlayStation®: NA and EU megaservers for patch maintenance – October 5, 6:00AM EDT (10:00 UTC) - 11:00AM EDT (15:00 UTC)
Dolgubon's issues, questions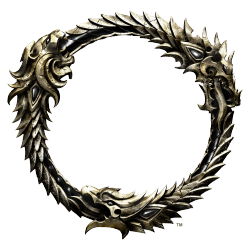 I use both Set Crafter and Writ Crafter. They have saved a lot of time and effort. But I have been having some issues with Set Crafter for the past several weeks. It has stopped Improving anything. It creates the normal version of each item but will not Improve them. I have to manually improve them. Also I sometimes get the alert that an item won't be crafted because I haven't researched it. Even when I have 9 traits researched on the item. It will go ahead and craft it even so, though as previously mentioned will not improve it.

Anyone else have these issues or have a solution?

Also, I suspect there is a reason, but I'm curious why Writ Crafter will not go ahead and automatically make my Provisioning items? I have to manually select each to craft them..
PC/NA
PvE
Intel I9-9900K
32GB RAM
2x 1TB Samsung 970 Pro NVMe M.2 SSDs
Nvidia RTX 2080 TI 11GB