Maintenance for the week of June 5:
• PC/Mac: NA and EU megaservers for patch maintenance – June 5, 2:00AM EDT (6:00 UTC) - 8:00AM EDT (12:00 UTC)
• Xbox: NA and EU megaservers for maintenance – June 7, 6:00AM EDT (10:00 UTC) - 9:00AM EDT (13:00 UTC)
• PlayStation®: NA and EU megaservers for maintenance – June 7, 6:00AM EDT (10:00 UTC) - 9:00AM EDT (13:00 UTC)

Inventory Insight and other necessary Addons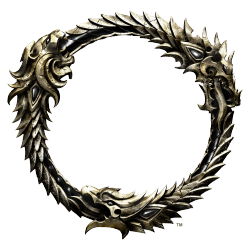 Why is it so hard for the business behind this game to not understand the need for addons in this game!

I am now up to 18 full blown characters and all have full inventories with about half of those items golded out.
Without the addon "Inventory Insight" I can no longer manage all of my inventory because it would take hours just to find everything to eqip a character for a new build.

Well, last night we lost the addon backbone for Insight Inventory and many other addons called "LibStub" and it will no longer be supported.

I have put up with all the bad and sometimes good things this game has gone through; as I have been on here since November of 2013.
I think most people / players in this game will agree with me about the need for certain addons to comfortably play this game.
It would be very easy to go to Minion or any other addon manager program and see which addons are used by thosands of people in this game.
Pick all the High-Use addons and implement them into the game updates as part of the game's software.

Otherwise, it's been fun, but my time after 6 plus years playing this game has finally come to an end.
I don't think I will be the only leaving either.