Maintenance for the week of May 17:
• PC/Mac: NA and EU megaservers for maintenance – May 17, 4:00AM EDT (8:00 UTC) - 12:00PM EDT (16:00 UTC)
• Xbox One: NA and EU megaservers for maintenance – May 17, 4:00AM EDT (8:00 UTC) - 12:00PM EDT (16:00 UTC)
• PlayStation®4: NA and EU megaservers for maintenance – May 17, 4:00AM EDT (8:00 UTC) - 12:00PM EDT (16:00 UTC)
• ESO Store and Account System for maintenance – May 17, 4:00AM EDT (8:00 UTC) - 12:00PM EDT (16:00 UTC)
Crash & Summerset bug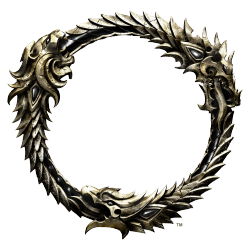 After a crash, the quest about Psijic Seals broke. Now I am unable to complete the quest (I tried also to reset), because:
I appear to have all 9 seals + the augur
The seal counter however is set to 0
Could you please reset "Etiam Peritur" in a way that I can terminate the quest, or terminate it for me because I already have? At max I would restart the whole quest line, but I won't remake the avatar.