Maintenance for the week of October 14:
• [COMPLETE] NA megaservers login – October 16,  6:00AM EDT (10:00 UTC) - 10:00AM EDT (14:00 UTC)
• [COMPLETE] EU megaservers login – October 16,  6:00AM EDT (10:00 UTC) - 10:00AM EDT (14:00 UTC)
• [COMPLETE] ESO Store and Account System for maintenance – October 16,  6:00AM EDT (10:00 UTC) - 4:00PM EDT (18:00 UTC)
[Crown Store Product] Zoom to 50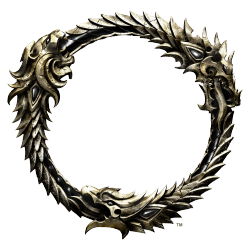 They already have buying skill lines... what about buying your way to level 50 immediately, if you already have a gear-cap toon somewhere.
And with the disclaimer that ZOS takes no responsibility for your incompetence with the character if you choose to jump to level 50 right away.

This would make it a bit faster for people to redo toons into different classes or different Alliances. Instead of them watching Netflix while their toon stands in lightning at Alik'r dolmens.

Edited by Dusk_Coven on October 7, 2019 6:23AM