Maintenance for the week of October 14:
• [COMPLETE] NA megaservers login – October 16,  6:00AM EDT (10:00 UTC) - 10:00AM EDT (14:00 UTC)
• [COMPLETE] EU megaservers login – October 16,  6:00AM EDT (10:00 UTC) - 10:00AM EDT (14:00 UTC)
• [COMPLETE] ESO Store and Account System for maintenance – October 16,  6:00AM EDT (10:00 UTC) - 4:00PM EDT (18:00 UTC)
in settings my resolution is wrong and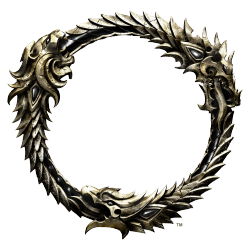 it is grayed out. also active display is set to display 1 and it is grayed out. i am on my same ole laptop as always. i didnt change the settings, it just came up that way. laptop display settings are correct.
1. how do i fix this pls
2. what caused it so it dunt happen again

ps. i am traveling, and am at my first hotel stop. i have traveled with this laptop before, played eso, no problems. oh and my laptop desktop icons were all rearranged. i didnt do that, either. not has that happened while traveling.