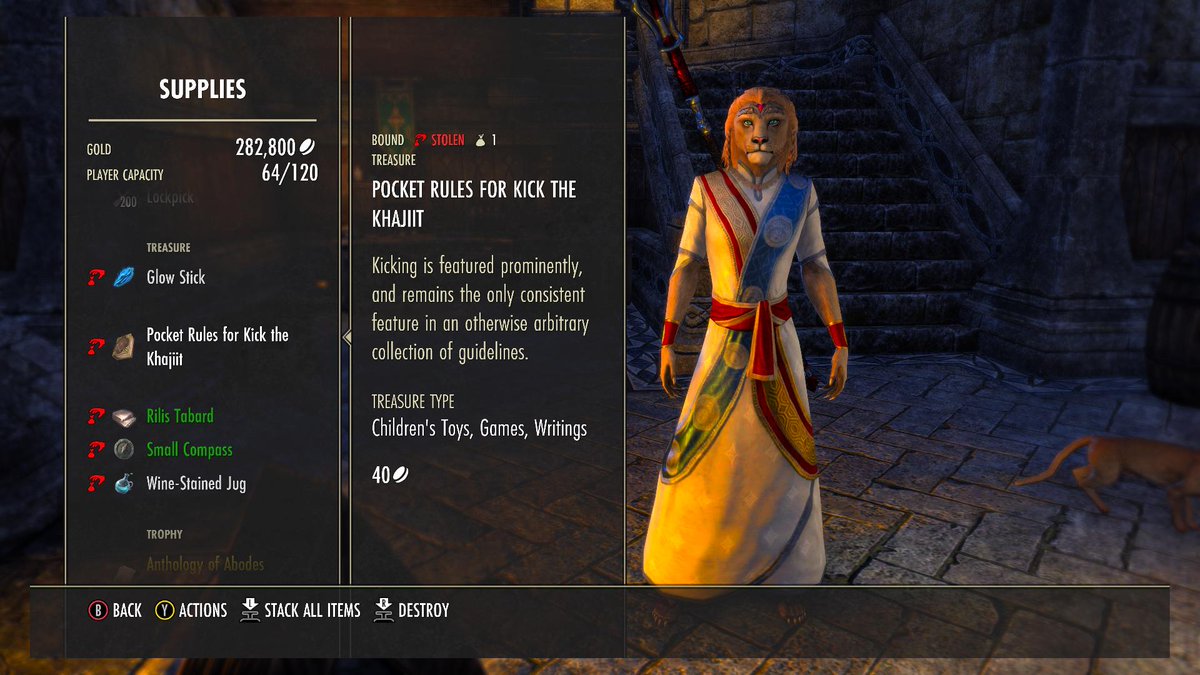 This one found this Disgusting Book while traveling. This one thinks it's Dunmer Propaganda.
Leader Of The Children Of Razum Dar Guild (Khajiit Guild) on Xbox One NA & EU

Khajiit Quote Of The Day.
"These useless senche could only kill a rat if they fell upon it. From a great height."