Maintenance for the week of February 6:
• PC/Mac: No maintenance – February 6
• EU megaservers for maintenance – February 7, 9:00 UTC (4:00AM EST) - 17:00 UTC (12:00PM EST)
• NA megaservers for patch maintenance – February 8, 4:00AM EST (9:00 UTC) - 10:00AM EST (15:00 UTC)
• EU megaservers for patch maintenance – February 8, 9:00 UTC (4:00AM EST) - 15:00 UTC (10:00AM EST)

[Possible Spoiler] Titus Valerius and Buried Sands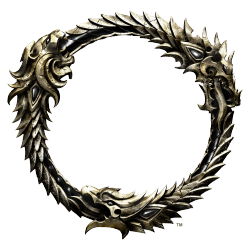 "This is it. The tomb I spoke of. My tomb. A resting place of great honor granted to me by Tarish-Zi himself. You see, I am not of this time. Centuries ago, I sought to end the reign of the self-proclaimed emperor, Tarish-Zi, by working secretly from within his royal guard. The presence of this tomb means that I failed in my mission. Witness—my remains beside a royal seal. The seal is what we are seeking. It is one of the keys needed to enter Tarish-Zi's crypt."
--
https://en.uesp.net/wiki/Online:The_Warrior's_Call
So is he in his tomb or not? Or what's there is just an effigy with his armor because he is presumed dead?
He talks like he got time-transported but he refers to the location as his tomb and there's some kind of body there.
Also he mentions plotting to undermine Taresh-Zi's rule, and the tomb indicates that he failed. Which seems to allude to both being caught at it and that he didn't know he failed until seeing the tomb? O.o
Edited by Dusk_Coven on August 5, 2019 1:39AM