Maintenance for the week of October 2:
• PC/Mac: NA and EU megaservers for patch maintenance – October 2, 4:00AM EDT (8:00 UTC) - 9:00AM EDT (13:00 UTC)
• ESO Store and Account System for maintenance – October 3, 9:00AM EDT (13:00 UTC) - 12:00PM EDT (16:00 UTC)
• Xbox: NA and EU megaservers for patch maintenance – October 4, 6:00AM EDT (10:00 UTC) - 12:00PM EDT (16:00 UTC)
• PlayStation®: NA and EU megaservers for patch maintenance – October 4, 6:00AM EDT (10:00 UTC) - 12:00PM EDT (16:00 UTC)
cyrodil problems in elsweyr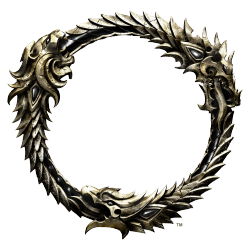 Ill give the examples based on any given day in the 30 day campaign, at nearly any time.
Constant disconnects. Load screens every 15 minutes or so, at random. Load screen when a keep flips. Constant health desyncs, dying at full health etc. Skills not going off after multiple tries. Skills taking 5 to 10 seconds to go off, for example I hit a rally and wait 5 seconds and then it goes off. Skills saying "target is out of range", constantly. Constantly. Damage skills and skills that you use on yourself, like vigor. Ultimate's getting eaten, meaning you use it and nothing happens but you lose the ultimate. Double stuns running wild. CC break taking 4+ seconds. And the worst of all is the game looking like an old fashioned picture book. 2 fps or something Idk. Near big fights, and in the middle of nowhere.
So can I get any help?
@ZOS_BillE
Thank you.