Maintenance for the week of February 24:
• [COMPLETE] PC/Mac: NA and EU megaservers for patch maintenance – February 24, 2:00AM EST (7:00 UTC) - 12:00PM EST (17:00 UTC)
• ESO Website for maintenance – February 25, 8:00AM EST (13:00 UTC) - 10:00AM EST (15:00 UTC)
Elseweyr update causing MASSIVE FPS drops!!???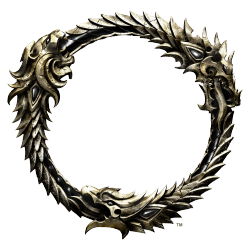 Ever since the day Elseweyr came out for Xbox, I as well as another buddy of mine are having MASSISIVE frame rate drops. If we get into an encounter with maybe 1 or 2 enemies, it causes the frame rate to drop horribly to the point where I don't even want to play anymore. Another weird thing I noticed too was that when frame rate dips, my game and chat volume starts to cut in and out (I have a Wireless turtle beach headset if that matters). I don't know if anyone else is experiencing the same thing, or if I'm the only one.