Maintenance for the week of January 27:
· [COMPLETE] PC/Mac: NA and EU megaservers for patch maintenance – January 27,  4:00AM EST (9:00 UTC) - 8:00AM EST (13:00 UTC)
· [COMPLETE] ESO Website for maintenance – January 27, 1:00PM EST (18:00 UTC) - 4:00PM EST (21:00 UTC)
Unable to continue main quest beyond "Castle of the Wurm"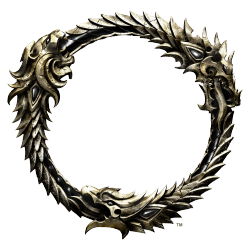 It doesn't look like the Banekin to start "The Tharn Speaks" has appeared for me. I don't currently have any main quest lines listed in my journal and I am unable to find anyone to move the quest forward in the Harborage or the Mages Guild in Daggerfall. I checked to see if I could find the Banekin in any of the cities I have been to and I was unable to find it. I am currently CP130 and I have soul magic 3 so I am fairly positive that is the last step that I left off at. I have a theory that I may have missed something when I left Sancre Tor at the end of Castle of the Wurm because I didn't accept any new quests while there thinking it was a new area and I didn't want to load up on quests until I started that area as I have been clearing each area before moving to the next. If there is something I have missed please let me know. Thanks for the help!