Maintenance for the week of October 2:
• [COMPLETE] PC/Mac: NA and EU megaservers for patch maintenance – October 2, 4:00AM EDT (8:00 UTC) - 9:00AM EDT (13:00 UTC)
• ESO Store and Account System for maintenance – October 3, 9:00AM EDT (13:00 UTC) - 12:00PM EDT (16:00 UTC)
• Xbox: NA and EU megaservers for patch maintenance – October 4, 6:00AM EDT (10:00 UTC) - 12:00PM EDT (16:00 UTC)
• PlayStation®: NA and EU megaservers for patch maintenance – October 4, 6:00AM EDT (10:00 UTC) - 12:00PM EDT (16:00 UTC)
The Nerevarine vs Rewritten History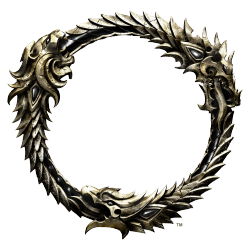 There are a great deal of theories, answers, mysterious and indirect points of view regarding the accounts and events of The Nerevarine.

If you are aware of this popular character, you may understand the great mystery in it and how it could be so very intriguing.

My question for you is simple yet, entirely complex:



What do YOU know of The Nerevarine ?







Edited by Indoril_Nerevar on April 21, 2019 12:24PM