Maintenance for the week of April 3:
• PC/Mac: No NA megaserver maintenance – April 3
• PC/Mac: EU megaserver for maintenance – April 3, 8:00PM EDT (April 4, 00:00 UTC) – April 4, 10:00AM EDT (14:00 UTC)

Come join the Laughing Deadra, A noob friendly guild looking for active players ro join our ranks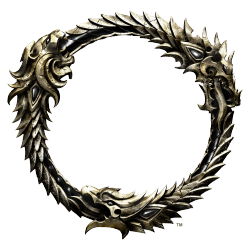 About us

The Laughing Deadra is a noob friendly guild looking for many to bolster our guilds ranks. Our tiers are named after Mehruns Dagon deadric heiarchy. Those that show their worth will be able to claim on of the many deadric princes titles. Our goal as a guild is to help one another out in both pvp and pve.

Benefits
Once we hit about 50 members I as a leader will be doing raffles every few months. Where one lucky guild member will receive a gifted item from the crown store.

Requirements

• You must be active
• Help fellow guild mates Out
• Donate gold when you can to better the guild
• Sell items in the guild store.

How to join
Just message the Gamertags Misfit XVI or DuoChastiefol

I hope some of you decide to join.