Maintenance for the week of June 17:
• PC/Mac: NA and EU megaservers for patch maintenance – June 17, 4:00AM EDT (8:00 UTC) – 8:00AM EDT (12:00 UTC)
• ESO Store and Account System for maintenance – June 17, 10:00AM EDT (14:00 UTC) – 12:00PM EDT (16:00 UTC)
• Xbox One: NA and EU megaservers for patch maintenance – June 19, 6:00AM EDT (10:00 UTC) – 10:00AM EDT (14:00 UTC)
• PlayStation®4: NA and EU megaservers for patch maintenance – June 19, 6:00AM EDT (10:00 UTC) – 12:00PM EDT (16:00 UTC)

PvP suggestions and feedback from ESO retiring players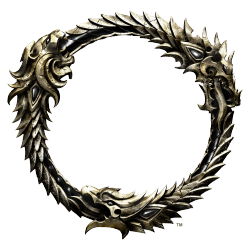 I will try to keep this short list and hopefully these comments are taking seriously. We have been discussing this with friends and PvP guild members.

The game is in bad spot at the moment due many people calling it a day and whole guilds becoming inactive. Many of us has spend hundreds hours playing the game and personally have met a lot of good people during that time. Unfortunately many of those are gone for good or taking extended breaks.

I said elsewhere that this was the last night for me until the game gets sorted out and somewhat sad day. Thankfully the friends within the game are moving into diffrent game product so at least that is good.

Now listing some stuff we discussed....

1. Balance the campaigns. Currently these blown out +10000 points which is not good. You have two CP campaigns and make one of those alliance locked from start to finish. Let the other remain where you can switch colours as you see fit. This will result to better and more competitive PvP and less toxic zone chats. Everyone wins.

2. 30 day campaign is too long. The longest campaign should be nomore than 14 days. Now people wait 2-3 weeks to get campaign reset and it is boring long wait.

3. Adjust the emperor rules. Make it so that you can only get ONCE and when you are dethroned than 2nd will have his chance and so on.....

4. Change how you can achieve dethrone. Make it so that the 6 keep rule stands but add some additional way to achieve this. ie. if your own 3 homekeeps are not controlled by the alliance lets say 30min or so that would equal same as dethrone. Would make campaigns more fluid and not just zerg camping on the last keep.

5. Class balance. Currently the heavy armour meta dps is getting way out of hand. People are packing so much resistances and damage that it will take an buss load of people to even kill one heavy meta at CP campaigns. This is VERY big issue and now "combat team" is handling these but their work is having very negative effect on PvP itself. Make medium and light armours pack substantially more damage than you can achieve via heavy armour meta sets. This will make battles more intresting and more fluent....

6. Start making way more aggressive stands on PvP cheaters and yes there are so many people exploiting the points via account sharing (continued 24/7 just changing person from who is actually playing the game). The point I made on 3. will also help but you need to start dishing out punishments. I know many have reported these cheaters but nothing has been done what we can see. It is kind of joke for them when they recieve information that they have been reported and most simply comment "You can report all you guys want but ZoS willl NOT do anything... lol" ...and unfortunately they seem to right.

7. Adjust the campaign points so that if the population is getting way out of hand as it tends to nowdays in a way that one alliance cannot nightcap +1000 points simply because there is no opposition around.

I could go on the list we discussed but those above would help a lot. Yes.. the performance should be much better and I guess we all have all but lost hope that it will ever improve.

...but for now farewell to cyrodiil from me and other friends. Hopefully issues are getting done so one day maybe we all will ride again the battlefield.

The game itself interms of PvP has huge potential but it is so far from it at the moment that it is somewhat sad thing to notice.