Maintenance for the week of January 30:
• [COMPLETE] Xbox: NA and EU megaservers for maintenance – February 1, 6:00AM EST (11:00 UTC) - 9:00AM EST (14:00 UTC)
• [COMPLETE] PlayStation®: NA and EU megaservers for maintenance – February 1, 6:00AM EST (11:00 UTC) - 9:00AM EST (14:00 UTC)
Dodge rolling backwards while holding the forward key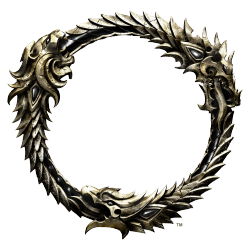 I noticed when you cast skill "Soothing Spores" and then roll dodge you end up roll dodging backwards most of the time. It appears like casting soothing spores roots you similar to what was fixed about crystal fragments in the patch notes. You wouldn't even have to fix this bug if you just add an option in the menu to change the default roll direction to forwards and not backwards. IF i was going to roll backwards I would turn around quickly and roll in that direction.

Crystal Fragments (morph):
Fixed an issue where using the instant-cast proc would cause you to stop blocking, and would prevent you from taking other actions for 0.2 seconds.