Maintenance for the week of February 6:
• PC/Mac: No maintenance – February 6
• EU megaservers for maintenance – February 7, 9:00 UTC (4:00AM EST) - 17:00 UTC (12:00PM EST)
• NA megaservers for patch maintenance – February 8, 4:00AM EST (9:00 UTC) - 10:00AM EST (15:00 UTC)
• EU megaservers for patch maintenance – February 8, 9:00 UTC (4:00AM EST) - 15:00 UTC (10:00AM EST)

The maintenance is complete, and the PTS is now back online and patch 8.3.1 is available.
Shield Mechanic Clarification Questions Regarding Proc Sets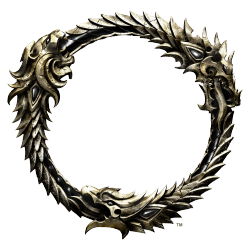 Since Shields are effectively becoming burst over-heals, i.e. they behave the same as health with the exceptions that they cannot crit nor be affected by Defile, will sets the proc by being damaged work with shields. For example; Pirate Skeleton, Desert Rose, Blood Spawn, Fury, 7th Legion etc.
Also, while it seems like a logical assumption to me, it is never explicitly stated that penetration affects shields. Can someone clarify?
Updated the behavior of all damage shields.
You can now deal a Critical Strike against an enemy with a damage shield.
Your Spell and Physical Resistance now reduces incoming damage before it is applied to your damage shield.
Developer Comment:
Spoiler
This change makes damage shields function more consistently with the rest of the game's mechanics. It means that damage shields are more powerful in PvE content since monsters generally don't reduce armor. Heavy Armor players in particular will receive much more effective damage shields now. This is intended to make damage shields a more potent tools for tanks. We will be monitoring this change closely throughout the PTS cycle and will make adjustments as necessary.

In addition to this change, there are several other damage shield adjustments listed below in the specific abilities section.
Poisons and Weapon Enchantments can now proc even if the damage done by the Light Attack, Heavy Attack, or Weapon Ability is fully absorbed by a damage shield.