Maintenance for the week of April 3:
• PC/Mac: No NA megaserver maintenance – April 3
• PC/Mac: EU megaserver for maintenance – April 3, 8:00PM EDT (April 4, 00:00 UTC) – April 4, 10:00AM EDT (14:00 UTC)

Wanting to do vet trials, join Obsidian Guard progression team.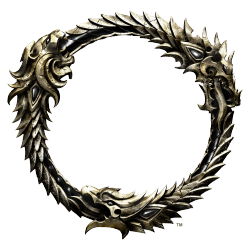 Obsidian Guard [XBox NA] is looking for tanks and DPS for their vet trials progression team. Healers are welcome to apply but will be alternates.

Please be 18+ and have some normal trials experience.

Requirements for Craglorn trials is CP300 with DPS of 20k minimum.

Progression requirements are CP400 with DPS of 30k. Progression includes hard modes of Craglorn trials, Maw of Lorkhaj, Halls of Fabrication, and mini trials (Asylum and Cloudrest).

DPS test is required.

We strive to have fun and play casually, while creating opportunities to experience the challenges of end game content.

We use Discord for sign ups and chat. If interested please leave your gamer tag or message PreciousWife for more information.
Edited by rlynnarch on July 17, 2018 12:44PM