Maintenance for the week of March 27:
• [COMPLETE] Xbox: NA and EU megaservers for patch maintenance – March 28, 6:00AM EDT (10:00 UTC) - 12:00PM EDT (16:00 UTC)
• [COMPLETE] PlayStation®: NA and EU megaservers for patch maintenance – March 28, 6:00AM EDT (10:00 UTC) - 3:00PM EDT (19:00 UTC)
The Disciples of Nirn Noob and Casual friendly-Daily events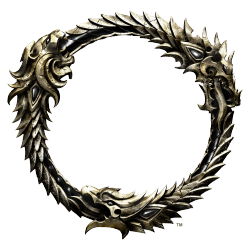 The Disciples of Nirn are looking for active members! We are a decently sized guild with knowledgeable officers and very good master crafters. We do PVP, PVE, Dungeons, trials, and other events throughout the week. We don't have a trader each and every week but we have them most weeks. We have a very low 2K per week due in order to help us maintain gold for trader purchases. We have an active discord and a lotto every week.
Our current schedule is as follows.
Mondays-Skyshard Hunts
Tuesdays-Imperial sewers/city
Wednesdays-World Bosses
Thursdays-gear grind/random dungeons
Fridays-Trials
Weekends-Anything everyone wants to do.
If interested feel free to message me on here, or Xbox. My gamer tag is D wag1122. Upon joining please read the MOTD and get the code to join discord.