Maintenance for the week of November 19:
• PC/Mac: North American and European megaservers for patch maintenance – November 19, 4:00AM EST (9:00 UTC)
• ESO Store and Account System for maintenance – November 20, 8:00AM EST (13:00 UTC)
• Xbox One: North American and European megaservers for maintenance– November 21, 6:00AM EST (11:00 UTC)
• PlayStation®4: North American and European megaservers for maintenance– November 21, 6:00AM EST (11:00 UTC)

Eso issues crashes etc. Please fix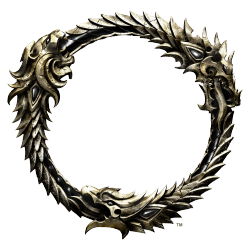 Same amount of issues on pc now on Xbox one .
After the update summerset The game crashes and frame rate freezes and server issues constantly every day sense the release so here's a solution zennimax don't release anything in till its fully tested all bugs are worked out .
Not that hard with a building for of programmers etc. To at least fix the issues before releasing it to the public .
After all most of us pay into the game including 15.00 monthly which is a option I know but it has it's bennifits. I notice every game this company's made there's a lot of errors great games but to many issues needs to be relooked at before sold to the public you would think?.
Back to eso can you fix the darn issues pull the server down do a major maintaince it's not very playable when your trying to play the game freezes lags and frame rate sucks .Am running a Brand new Xbox one X $530.00 game system theirs nothing wrong with the system its your game has the issues just saying am not a happy camper to experience this .
Now when I first boot up the game the summerset music starts for a few sec then the zennimax logo and then the music comes back with the start option theirs a red flag there.
Once in the game I go on the mount trying to ride the frame rate completely froze for a free moments then unfreeze then it's acting up been doing this sense your update .
Am.on the Norh American server and its pretty bad .
Not to change the subject another issue is the players that get reported so I noticed ate still online doing it again such as botting, Cheating in pvp 1 sec kills have to be fixed am not the only one who has brought this up in the forums but nothing gets done .I seen players kill through walls ceilings and even through walls at the sewer keeps they go outside the map .
So when are you going to sit down listen to the players ? That's my question and sorry folks for the long post this had to come out .