Maintenance for the week of October 3:
· [COMPLETE] Xbox: NA and EU megaservers for patch maintenance – October 5, 6:00AM EDT (10:00 UTC) - 11:00AM EDT (15:00 UTC)
· [COMPLETE] PlayStation®: NA and EU megaservers for patch maintenance – October 5, 6:00AM EDT (10:00 UTC) - 11:00AM EDT (15:00 UTC)

Change DC to a Mercenary alliance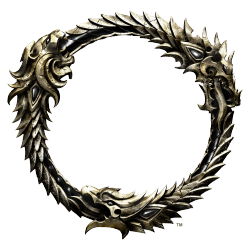 PS4 NA server Cyrodiil Vivec

First this is not a thread to complain but a thread to make Cyrodiil better, where like minded players can group up for a better more enjoyable experience.

ON the PS4 NA Server Cyrodiil Vivec DC as a whole does not play the map to win anymore nor has it in many many months and I'm sure longer. Home keeps are never defended and recovery when it happens is by random solo players who straggle in. EP and AD even defend rayless and warden more often than DC does. I am now of the opinion DC is really just full of casual players who just go to what they feel is the front line to find a fight and farm AP while structured groups never really play the map either and just farm AP. So I was thinking Why not just change this alliance to a Mercenary alliance, there are no home keeps for them, they can take and hold keeps but it will never count towards anything but AP for capturing it so they can never win the campaign but they can still get the rewards for the AP rank at the end of the campaign. Those who want to fight for an alliance for this kind of PVP experience can join one of the other two and those who only care about AP can join the mercenary alliance.

Befits I'm thinking would be:

1. No more complaining in zone chat about losing keeps.
2. No more double teaming.
3. Like minded play styles.
4. Because they don't fight for a territory they would be less likely to team up for double teaming and more likely to be an equalizer in terms of who is putting up a bigger fight.

Remember you can always find the exception's but truth is DC is dead as an alliance on PS4 NA server and really functions more as a self serving mercenary group.