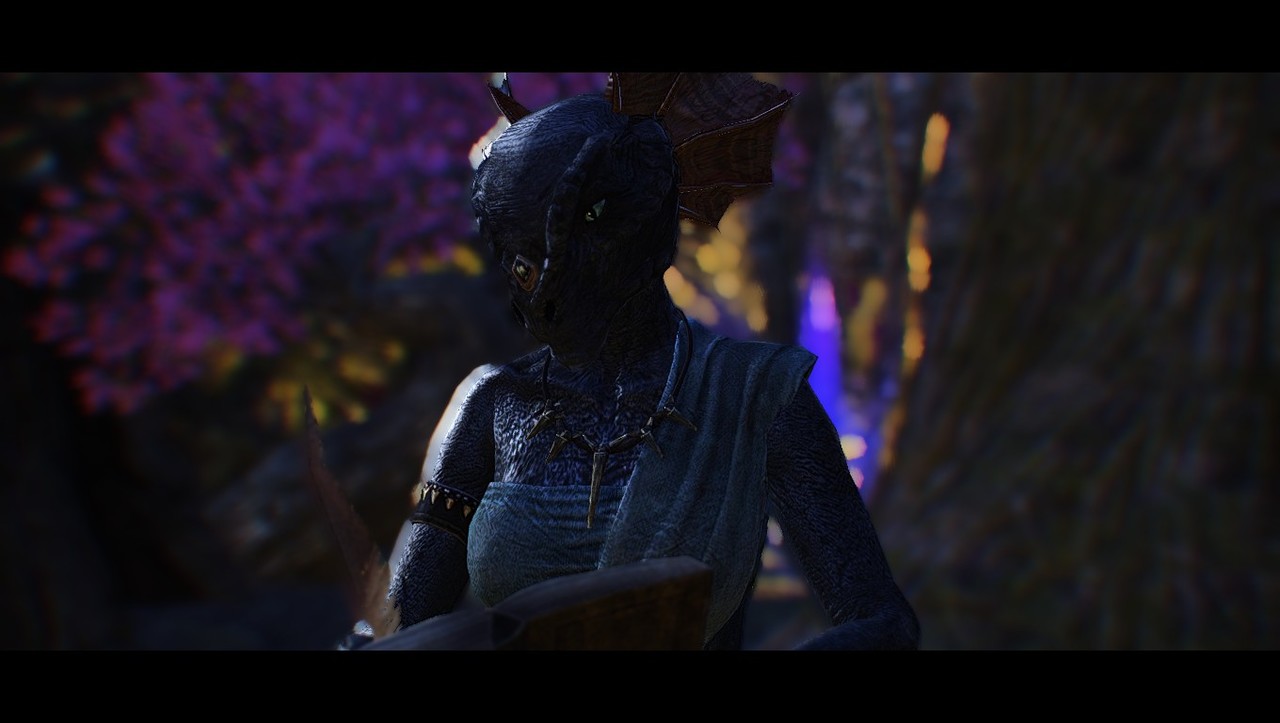 Protector of Life
To be a Warden Healer is nothing like other healers. It's naturalistic tendencies have me reminded of druids of old who protected not just nature but life. To By a Warden Means to keep excellent positioning, and timing of heals before damage even occurs. It's almost like having foresight into danger, though if you aren't careful where you stand find yourself or allies in danger
---
Advantages
* Highly Sustainable Healing
* Far more then usual Defensive Buff
* Loads of defensive Debuffs
Disadvantages
* Need to be good at predicting damage.
* Need to be good at positing
* Slow heavy attacks on frost staff bar
It was quite the experience acquiring nearly same achievements for my warden healer as I did my prized Sorcerer Healer. This Warden Healer build which I created highlights warden advantages in defensive healing. This build is tested veteran dungeons, trials along with Cydrolli and battlegrounds. I believe it maximizes benefits of wardens while also being to easier to use then other wardern setups.
---
SkillsBar 1
: Infused Master Resto with weakening glyph
Going along defensive gamplay, the warden healer has master resto staff to give allies more stamina for blocking, and breaking free along with other uses. The trait is infused weapon with weakening glyph allies take less damage before they take damage. This also on restoration staff so it procs along side healing.

*
Blue Betty
- This allows for sustain of asylum staff, and other abilities. Also allows for Animal Companions passives that give 12% stamina and magicka regain.
*
Healing Springs
- Allows for sustainable healing during long fights.
*
Enchanted Growth
- This is a burst heal that requires positioning, but rewards allies for efforts with addition stamina and magicka regain. This works well in sequence of use with combat prayer to cover entire area in healing and buffs. Not to forget this also gives healer addition 250 stamina themselves when using this heal to use to protection themselves or allies.
*
Combat prayer
- This a standard healing skill that buffs allies with damage and resistances. Warden healer will use more often to provide burst healing along with it's shroom skill.
*
Mutagen
- This still is healing over time skill that gives wardens extra time to regain or find positioning if ally falls below stands 20% health. It's also just another ablity that bosses defensive gameplay
*
Northern Storm
- This skill allows for 8% more magicka which brings max magicka up to 38k. It's also goes very well next healing skills as defensive ultimate that provides major protection along with slowing down approaching enemies. In addition with high chance of ability procing chilled status effect minor maim thus reducing damage total of 45% . Also gives a tad bit of resistances having this slotted.
Note: Just healing allies will give them 10% health. No greater defense then more health after all

Bar 2
: Charged Asylum Frost Staff with Frost Glyph
Along with off balanced changed came a chance for increased diversity in effective ways for off balanced. This Weapon is picked to used with crushing shock for off balanced benefit along effects of burning, maim, and concussion. It's a charged frost as focus is on minor maim. While this common buff tanks it allows healer to back tank up in targeting range attackers with maim or one hitters like 2 handers or shield sword mobs. This done with a lot lost of tradition buffs of concussion and off balance. Though in addition to maim, it will also allow enemies to be slowed and immobilized if chilled.

Elemental Drain
- A traditional healer skill that allows for debuffing enemies and buffing sustain of allies in regards to maigkca.
Crushing Shock
- A skill used to proc Asylum staff effects of minor maim, concussion and burning along with ability to interrupt enemies and set them off balance.
Energy orb
- A traditional healing skill that gives allies sustain. This also increases uptime for spell power cure with it's heal over time.
Blockade of Frost
- This skill is used to provide large area of effect that minor maims enemies along with slowing them and potentially immobilizing them. Allies can't be hurt if enemies don't even touch them.
Ice Fortress
- gives allies extra resistances that allows damage migration similar to extra weakening glyph
Aggressive War horn
- A tradition end game healer skill that works well in all areas of end game play. It provides damage buff, resource buff, along with passively working well provide migration to damage.
Note: While not taking tri - focus passive, frost staff does allow healer to easily off tank with combination of skills, but also other destro passives. Ancient knowledge will allow healer to block extra 10% more damage along with Ice Fortress skill that brings it up to 18% not mention ultimate of major protection 30%, or major maim 30% from skill along with minor maim 15%. Healer is close to being a tank themselves.
Note2: Having a frost staff equipped will give 1500 extra resistances via 30 champion point passive in lady.
---
F.A.QWhy Warden compared to other healing classes?
It's a bit hard for those familiar with Templar or Sorcerer as they are able to react faster, but there strong defensive gameplay is not like others as long you predict damage instead of react to it.. I find it easier for complete no death or retrogression in dungeons and trials. It's defensive gameplay is simliar to dragon knight, but instead but will show case more in direction of protection allies after damage as occured with debuffs and buffs instead of protecting damage as occurred.
Why a Frost staff
Nontraditional choice for healer compared to lighting staves, but doesn't lose out. Using Asylum + Crushing shock it still provides essential buffs of off balance and concussion while also providing burning, minor maim (in large area) or ranged maim, slowed enemies, immobilized enemies.
Don't Frost staves taunt?
Without Tri focus passives the heavy attacks won't taunt. Also if you don't use heavy attack it doesn't taunt either (assuming you take risk and have tri-focus passive).
---
Disclaimer
Used to actually be my Warden Frost tank... tell not long after I felt call of healing for it. It's what gave me intensive experience in using frost staves which the healer takes experience from.