Maintenance for the week of February 6:
• PC/Mac: No maintenance – February 6
• EU megaservers for maintenance – February 7, 9:00 UTC (4:00AM EST) - 17:00 UTC (12:00PM EST)
• NA megaservers for patch maintenance – February 8, 4:00AM EST (9:00 UTC) - 10:00AM EST (15:00 UTC)
• EU megaservers for patch maintenance – February 8, 9:00 UTC (4:00AM EST) - 15:00 UTC (10:00AM EST)

Cheating or are the server just that bad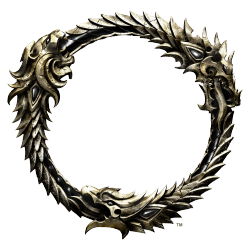 I have yet to see any feed back on all my reports in game about if some one is cheating or if the servers are that bad. they have replied and told me I should look in to my connection, well I have and its great, xfinity is assuring me everything is working as intended. so my connection is fine, game servers are find and If this is the case then what's left of this player base MUST be cheaters and this company really don't care. so here is what happens.

I get the drop on some one get there life almost down and then.... some how they are suddenly behind me full health and in one attack animation have hit me 5+ times instantly. If the servers are not the issue they must be a cheater right? how else? they didn't hit me for more than 1k - 1.3k per hit and at 29k health I should last more than a second.

In another fight I was in combat for what must have been 5 minutes, 80% of the time the guy was right in my face my ranged spells were grayed out as if he was out of range (no not negate magic I would see that). launching puncturing sweeps and perhaps one burst of damage would go off but the rest nothing. Now this guy could continually attack me and hit me and I was just simply healing through the damage but when attacking no damage would happen to the other player... if the servers are working as intended he must be cheating right??

Other times I will fighting some one and then I can no longer attack them and then they start healing and I'm mashing my attacks thinking WTF why cant I attack and then after he tops off his health... gee now I can start to attack again but then comes the instant kill where yep he hit 5+ times and I'm just dead. The servers are working as intended so he must be a cheater??

Now keep in mind when I say 5+ attacks that's because you can only see the last 5 attacks and it always happens in one attack animation.

In alliance chat people are complain about sever lag but ESO reps keep quite about lag so servers must be working as intended.

Oh here is a good one, I come across a dolman and attack the NPCs there, 70% of my attacks don't register any damage. BUT NPC attacks always land... servers are working as intended so these NPCs must be cheating right?

is the reason why ESO protects cheaters is because they really are not cheating and they simply cant deliver what they are promising so they are protecting those who I guess don't have server issues by living in the city where the servers are? by the way where is this super server?? I would love to check the ping time.

It seems to me the game mechanics can not be supported by the server being used for this game.. unless I'm wrong and ESO reps are right and servers are working as intended. But that means ESO player base is cheating and ESO don't care so lets all just cheat then?