The hardware issue is resolved, and the North American Xbox One megaserver is now available. Thank you for your patience!
Maintenance for the week of May 10:
• PC/Mac: No maintenance – May 10
• ESO Store and Account System for maintenance – May 11, 4:00AM EDT (8:00 UTC) - 12:00PM EDT (16:00 UTC)
Quests starting over in dungeons/ instance removal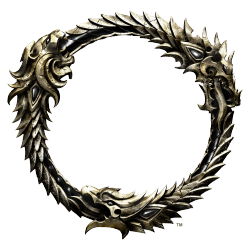 So, does anyone feel like there should be an option to resume a quest from a dungeon if you were unable to turn it in before your group mates leave? I had in issue where I was done with the boss on the quest for Wayrest 2 and waiting for dialogue to finish when my game crashes and of course when the game loads back into the dungeon, it places me IN THE FRONT and before I can get to the portal I get romeved from dungeon because the rest of the group had already left. Then as I pay gold to fast travel back there guess what? The whole quest STARTS OVER! Granted, it's an easy dungeon for many of us, but I sure don't wanna waste time on something I already did. The only information I see online is saying I needed to just log out and log back in, lol, but that definitely doesn't help in this situation where it completely resets. Any thoughts???