Maintenance for the week of December 17:
• PC/Mac: No maintenance – December 17
• PC/Mac: NA and EU for maintenance - December 19, 6:00AM EST (11:00 UTC) - 9:00AM EST (14:00 UTC)
• Xbox One: NA and EU megaservers for maintenance - December 19, 6:00AM EST (11:00 UTC) - 9:00AM EST (14:00 UTC)
• PlayStation®4: NA and EU megaservers for maintenance - December 19, 6:00AM EST (11:00 UTC) - 9:00AM EST (14:00 UTC)

New Guild Recruiting (WuG)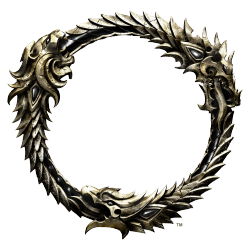 Hey all. Since a couple friends and i cant ever seem to find what we want in a guild on most mmorpgs. We have decided to make our own.

This is a new Daggerfall guild named Wuefully Undergeared. We are a tight knit guild looking for a core group of people to play the game with, free of all the drama, brochat and other unpleasentries.

Our Guild is looking for all types of players. We plan to do everything that ESO has to offer and everything in between. We are US Based and r on NA server but everyone is welcome.

We also have voice chat (Discord)

The guild maybe called wuefully undergeared but trust we r not undergeared and we r not inexperienced. I will add more info as we add ppl so we can have guild groups and help one another progress and whatever else u may need help with.

My Ign is Sick el or Sichle if u would like to pm in game. I will check forums nearly everyday so please leave a post, thanks.